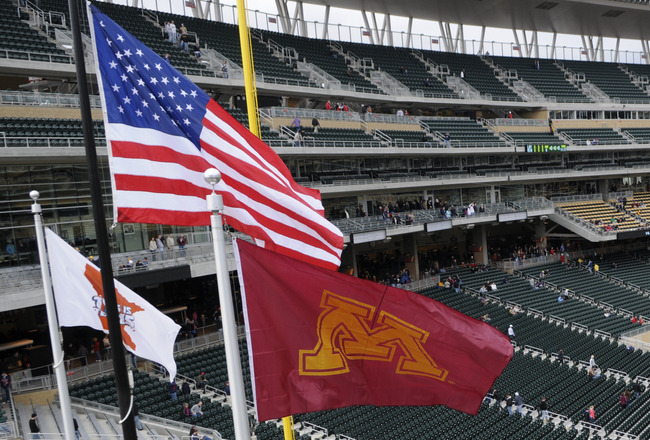 Siebert Field is currently falling apart, as we found out last week. There's not enough funding currently to create a new stadium that would be able to host a tournament. So the Golden Gophers will be hosting the 2013 Big Ten baseball tournament at Target Field, marking the first time the Big Ten has played a tournament in an Major League Baseball stadium.
Hosting the tournament at Target Field would put it right in the heart of Minneapolis - which could be a huge draw for Big Ten fans. After all, getting to see your favorite team in one of the most artistic cities? Why
wouldn't
you go? Plus, Target Field is such a spectacular facility, and one that the Gophers have played games in before, including 11 games in 2011 when the Metrodome collapsed.
Still, Target Field will be deemed neutral territory - the first neutral territory outside of Columbus, Ohio. Does this mean the Big Ten tournament will return to Minneapolis in the coming years? It's possible and I certainly hope it will!